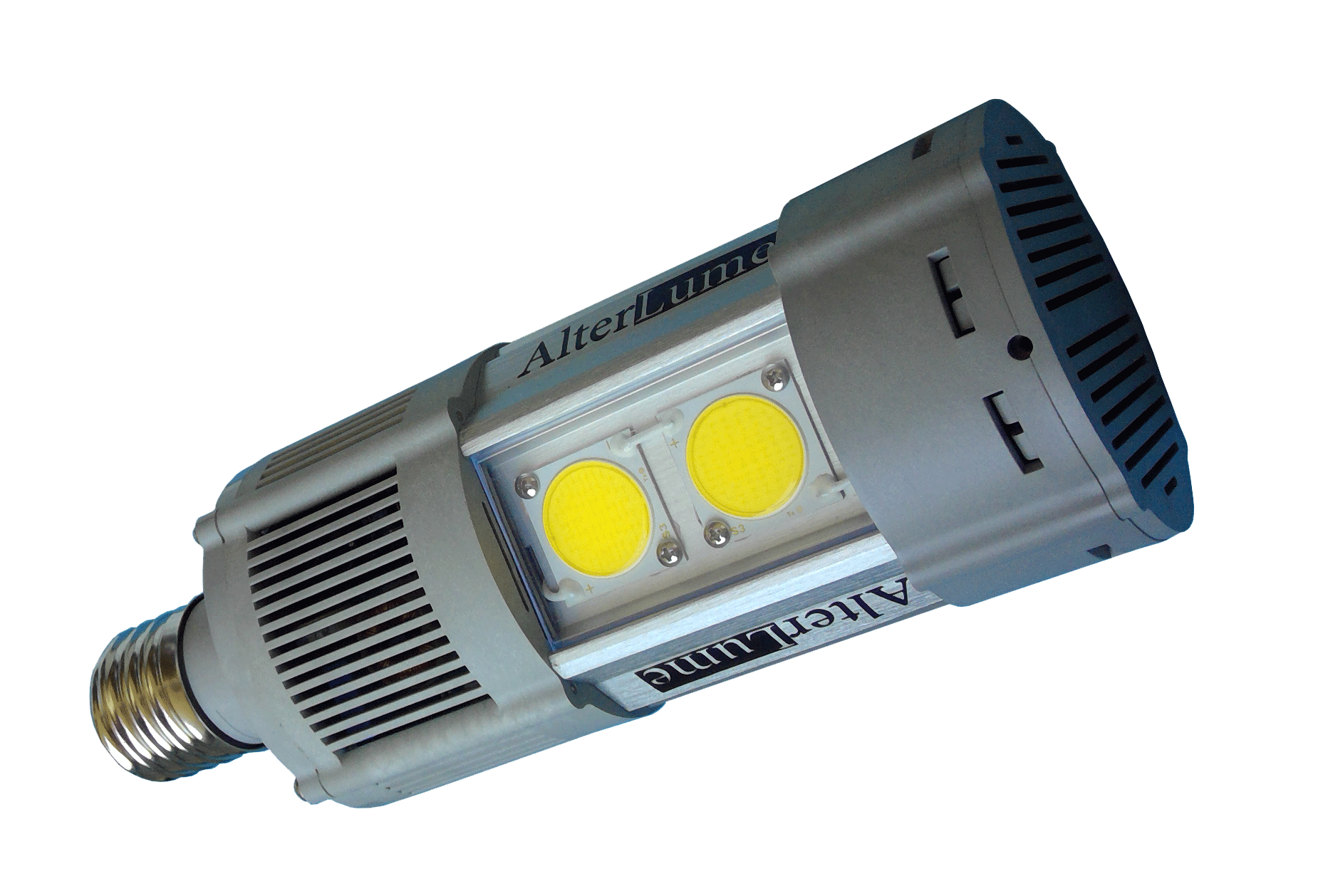 TruFfit™ 55W Lamp
Since it`s inception, the AlterLume team has been on a mission. We saw a need to develop a low-cost alternative for those wanting take advantage of the benefits of today`s LED lighting technology, but were limited by the high capital costs of implementing this technology.

Today, AlterLume`s™ product are a common sense, cost effective, reliable, and environmentally friendly LED street and area lighting solution, ready to meet the needs of today`s marketplace. Using your existing fixtures, you only need to "Just Change the Bulb".

Using U.S. based contract manufacturing, we are introducing and producing a series of self-ballasting LED replacement lamps targeting legacy infrastructure owners of outdoor street and area lighting to speed the adoption of LED technology in the U.S. and around the world.

At this time of resource scarcity, high energy costs and climate change, AlterLume's products enable customers to reap the benefits of LED lighting and related energy savings quickly and easily without the need or waste of full head replacement associated with other retrofit LED lighting designs.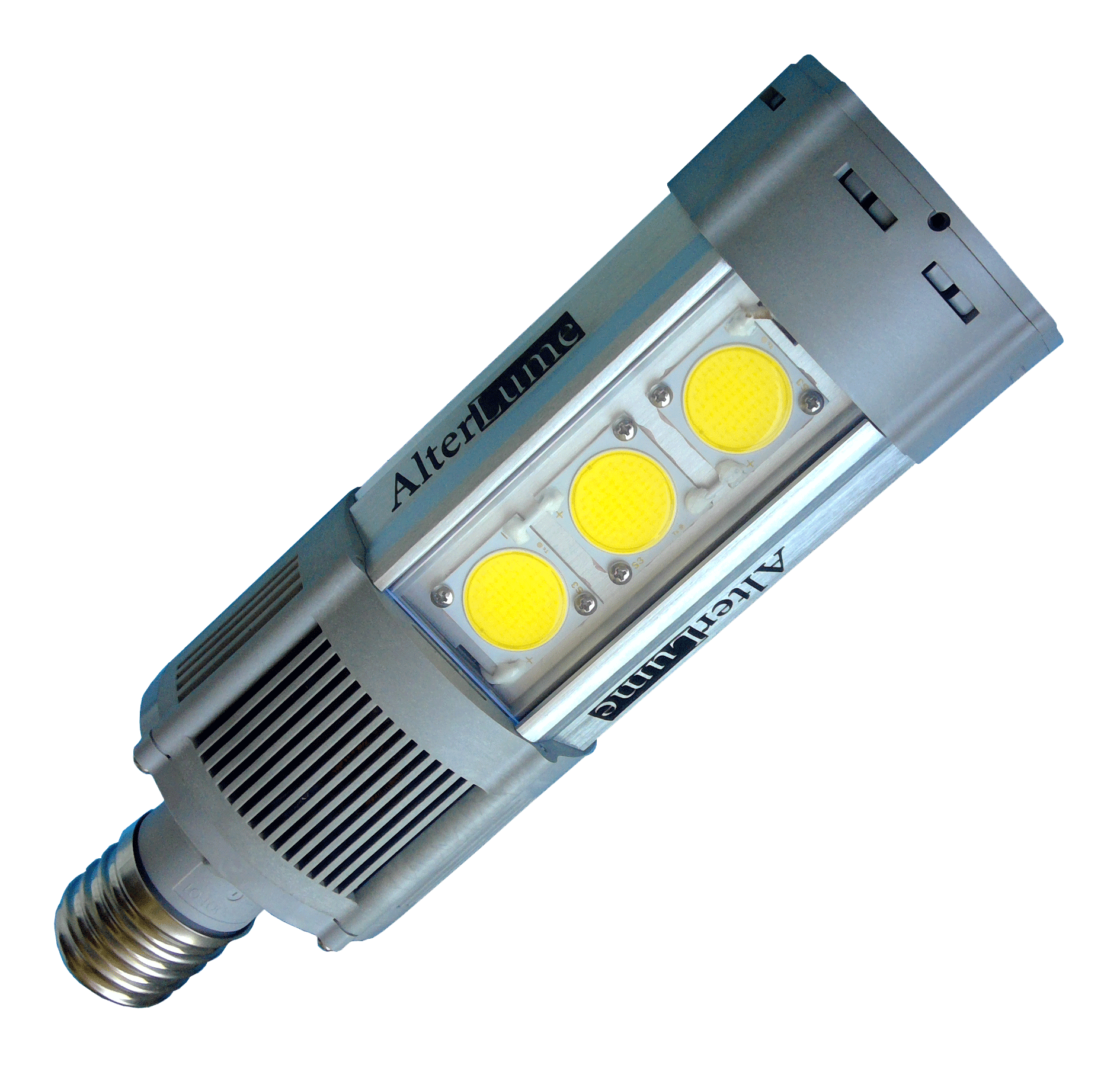 TruFfit™ 80W Lamp